The Best Alligator Shoes Are Only from VANGOSEDUN
   Are you a proud owner of a pair alligator shoes? Unlike ordinary shoes, alligator footwear products go a long way in defining the style and class of a person. They own a sleek appearance that will turn heads wherever you go. Also, another impressive quality of boots and shoes made out of alligator skin is that they are highly durable. So, if you ever buy a product made from genuine alligator skin, you are making a lifelong investment. So, it is always important to purchase these expensive products from a reputed manufacturer like VANGOSEDUN.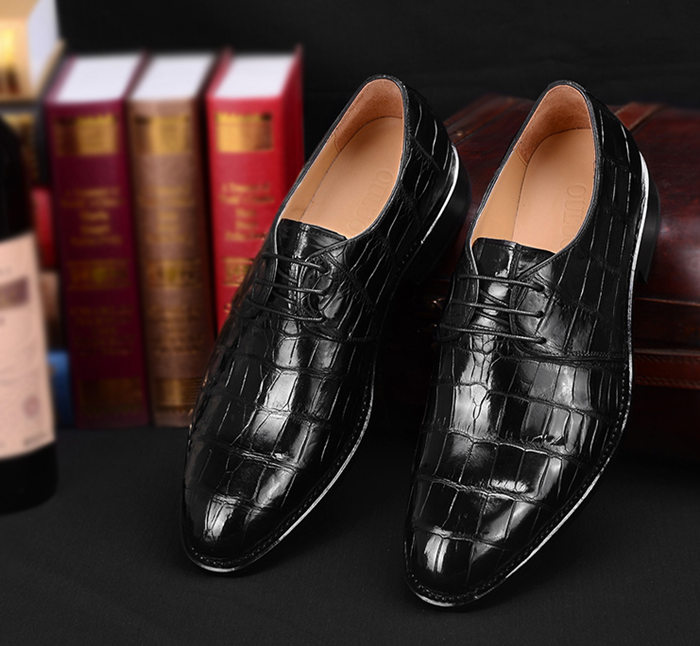 A Trusted Manufacturer
  VANGOSEDUN is a company based in Hong Kong that pioneers in producing alligator skin footwear products like boots, dress shoes, and sneakers. It has produced premium quality alligator shoes for the past 40 years and still continues to do so. Therefore, they are specialized, skilled and are experts in the field of producing exotic leather goods. The company doesn't produce mere shoes but monumental luxuries that you can treasure every day. So, if you ever want to purchase an attractive pair of alligator skin shoes, shop from none other than VANGOSEDUN. Your satisfaction is guaranteed, and the products will surely be worth for the price.
Only Original Products
Today, finding a manufacturer who deals with genuine alligator boots is not an easy task. This is because there are many companies that produce replicas that are similar to the authentic shoes. However, they neither look elegant nor are durable like the original products. You will find that these products will depreciate very easily and is worthless for the money spent. This is exactly why you should always purchase products from famous producers like VANGOSEDUN. They only manufacture shoes from authentic alligator leather skin and ensure the optimum quality.
Impressive Qualities
   Almost everyone loves to own a pair of shoes made from rare materials like alligator skin. But there are certain tips you should keep in mind before purchasing any kind of shoes or boots made out of this. Firstly, the best shoes are handcrafted to perfection so that the user will derive nothing but the best possible comfort. Also, you will find that the interior possesses a soft leather material that is not present in duplicate alligator shoes. Whether you are purchasing dress shoes, boots or sneakers, all alligator products will have an outstanding texture with no marks or scratches on it.
   Therefore, it is important to ensure that you purchase only the best alligator shoes in the market to derive the benefits from it. Don't let fraudulent companies deceive you into buying useless and fake products. Identify the unique and remarkable qualities that only genuine alligator shoes have as they will help you in your selection process. VANGOSEDUN Company focuses on these important qualities when they cater their products to the market. Their high quality and genuine products have satisfied their customers for 40 years. Do you want to own a pair of good-looking alligator dress shoes made to perfection? Then, order now and own one forever!